The source of this image was 'Hurd's History of Rockingham and Strafford Counties' according to Exeter researcher Cheryl Hoxie. Cheryl has provided a wealth of information about Nathaniel and his home on Pine Street to Delaine to our readers. Thanks, Cheryl!
Nathaniel Gordon's residence, Exeter, N.H.
Delaine Tinsley's Grandmother gave her this picture of her ancestor's home.
Nathaniel Gordon's home in Exeter, N.H.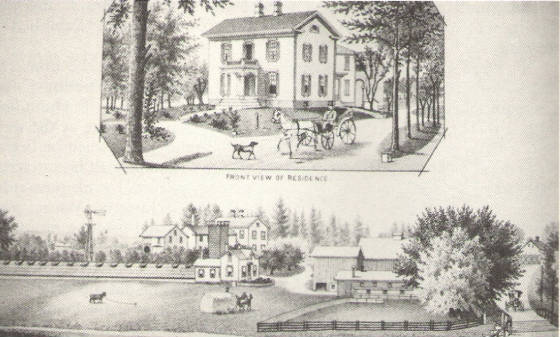 This image from 'Hurd's History' is almost identical!