The reverse of his Medal of Honor.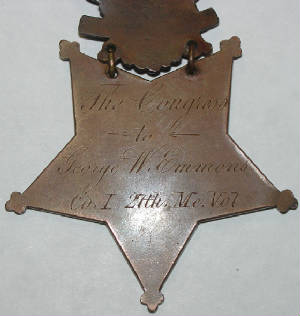 Courtesy Bart Armstrong, ymart@shaw.ca Thank you!
George Washington Emmons and many of his brothers in arms in the 27th Maine were awarded the Medal of Honor during the Civil War for their actions in defense of Washington, D.C. Controversy soon surrounded the decision, and the tale is well told in John Pullen's "Shower of Stars, The Medal of Honor and the 27th Maine."
G.W. Emmons is my great-great grandfather. He served with my great grandfather George Washington Gordon in the 27th and 32nd Maine during the Civil War. They were neighbors in Lyman, Maine before and after the war, and it came to pass that GWG married GWE's daughter Hattie in 1884. GWG was 43, and Hattie was just 16 and a half. GWE is buried less than a mile from GWG in Lyman, still and forever neighbors.
Background information on the 27th Maine and their Medals of Honor can be found on-line:
"The History of the Twenty-Seventh Regiment Maine Volunteer Infantry" an 1895 book by Lt Col Stone:
George W. Gordon's MOH was stolen (from whom?) and was recovered by the FBI. It is now in the possesion of the Patriot's Point museum.
http://www.patriotspoint.org/news_events/fbi-returns-stolen-medals-of-honor-to-museum/
GWE is at rest in Lyman, not far from GW Gordon.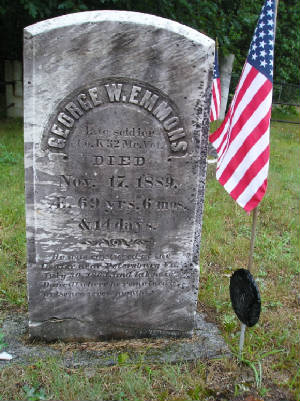 GWG married GWE's daughter after the war.
The Battle of the Crater was one of the Union's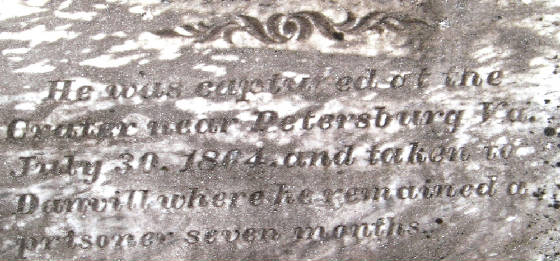 most bitter and costly defeats.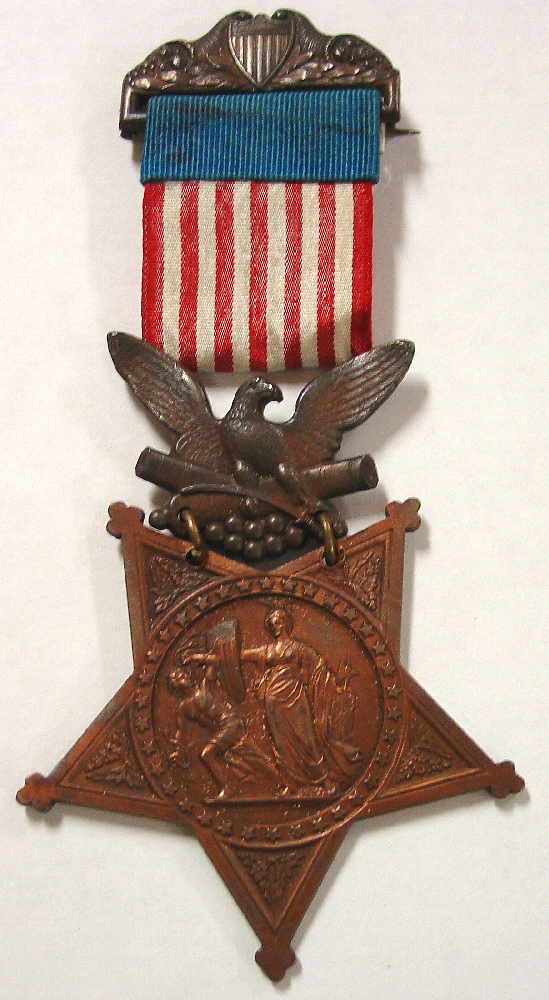 Many thanks are owed to Bart Armstrong, a researcher I met through Clarence Woodcock's "Maine in the Civil War" message board. Thank you, Bart!
Cousins! Bart is writing a book about the 70+ Canadian
MOH recipiants! Please, if you have any input or questions,