Back: Lewis, George, & Ray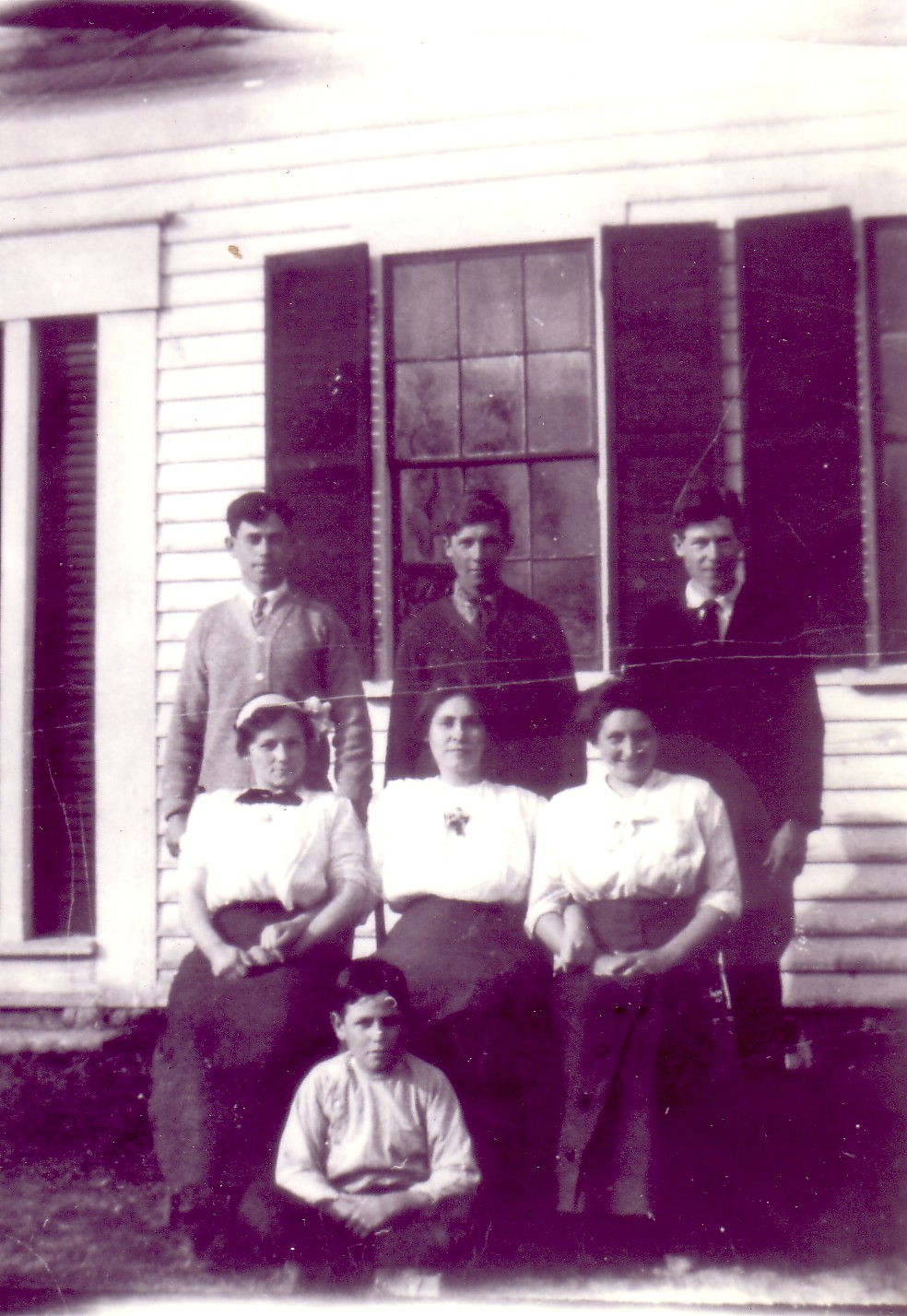 Front: Winnie, Etta, Maude, & Maurice
On a sunny day in Lyman around 1910, George (#434) and Hattie Emmons Gordon posed with thier kin outside the old farm house.
Hattie and George Gordon
My great-grandparents, c. 1910 with some grandbabies.
Our earliest American ancestor's baptism is probably the one listed in the Kirk of St Nicholas records of 1635. His name was Alexander, his parents were Thomas Gordon and Margaret Milne. Thomas's parents were Archbald Gordone and Kattrin Cheyne.
And so, our Gordon line starts in the New World with
Alexander Gordon (c.1635-1697). He fought with the Royalist Scots in the English Civil War, was captured at the battle Worchester, held prisoner, sold into servitude, and transported to Massachustts. After winning his freedom, he and Mary Lysson were married in 1663 in Exeter NH.
Our line descends from Alexander to
John (1670-c1746) to
Joseph (1705-c1784) to
Andrew (1730-c1811 ) to
Joseph Pike (bapt.1772-before1842) m Mary McKenny to
Lewis (1813-1878)
Lewis and Sarah Small had these children, all born in Lyman:
Joseph H b 1837
Lewis b. 8 Feb 1839
George Washington b. 8 Jul 1841*
*My great grandfather. He served in Co I of the 27th and Co K of the 32nd Maine Infantry Volunteers, in the Civil War. He was 5 foot 8 inches, with gray eyes and dark brown hair when he enlisted.
Mary A b. 1842
Sarah A b. 1844
Laura T b. 1845
Abby H b. 1847
Albert F b. 1849
Ellen M b. 1851
Sidney B b. 1852
Martha A b. 1854
Leonard A b. 11 Mar 1857 (or 1856?)
Frank Anson b. 21 June 1858
Hannah E b. 1860

George Washington Gordon married Hattie Emmons on 27 Dec 1884 in Lyman, Maine.
Hattie was the daughter of George Washington Emmons. Both George Washingtons were neighbors in Lyman and served together during the war.
Their children:
Maude Mae b. 27 Feb 1887
Winnie Belle b. 12 July 1888
Hattie Etta b. 17 Sept 1889
George Fremont b. 1 Nov 1892
Lewis Small b. 27 Dec 1896
Ray Logan** b. 2 Sept 1894
Merton Rudolph b. 4 Jan 1899
Lee Maurice b. 21 Dec 1901
**my Grandfather. Ray married Maybelle Mae Maddox in 1919.
Her parents were William A Maddox (1870-1928) and Jennie York (1876-1940), who are buried in Hope Cemetery in Kennebunk. The Maddox family farmed in the Alewife district of Kennebunk many years ago.
William's parents were Joseph M Maddox (c1833-1873) and Hannah J Dennett (c1842-1904), Joseph's parents were Amos Maddox (1767-1857) and Mary Abbot (1792-1862).
In 1930, Ray and Maybelle had a son, Wesley Raymond. That's my
dad, known as Red to his family and friends.
Grampa's name was Ray, not Raymond, by the way. That's something Maybelle didn't know until long after she named my dad "after" him!

Ray Logan Gordon

1918
Ray and Maybelle's home in Kennebunk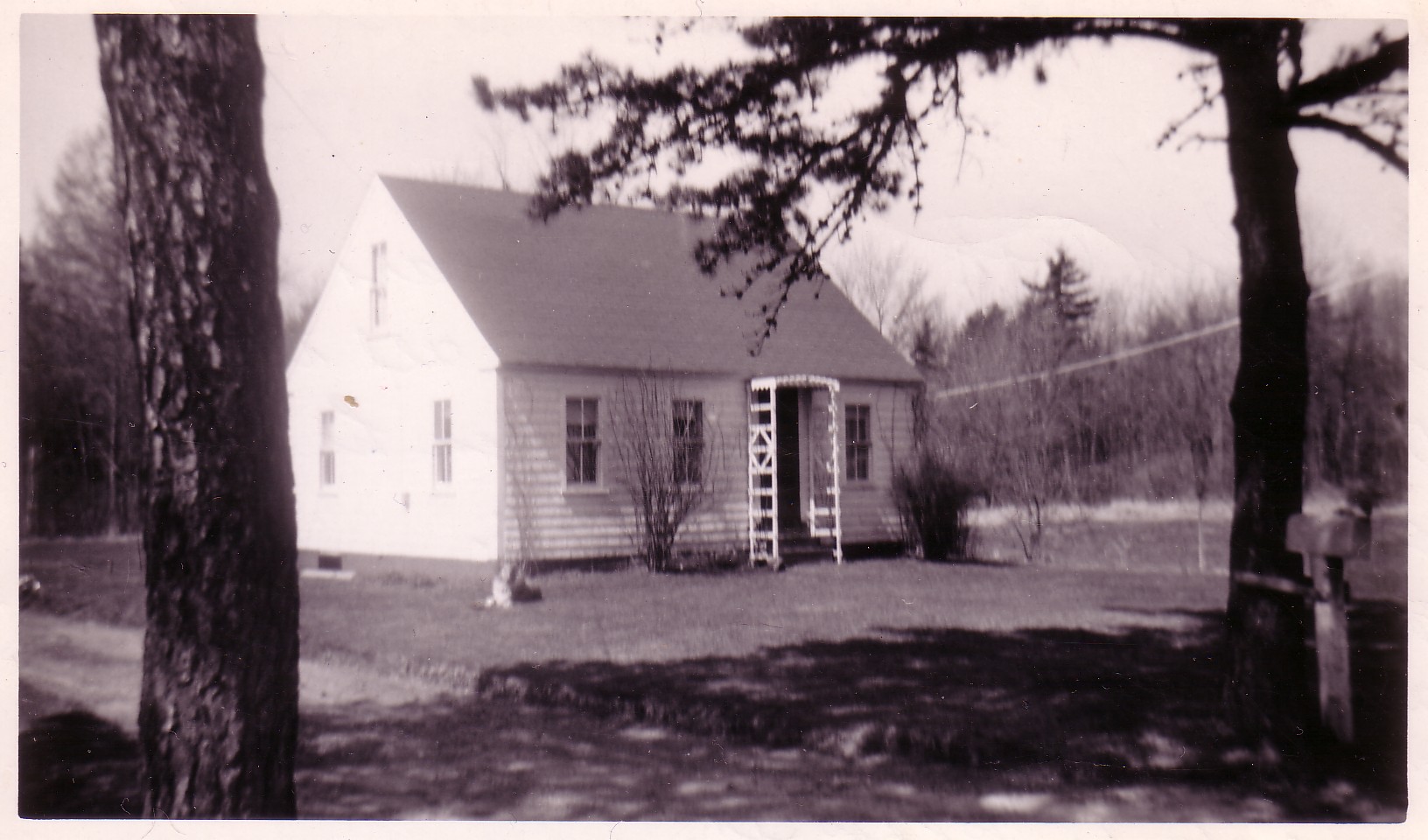 1953
Red, Tommy, and Ray Gordon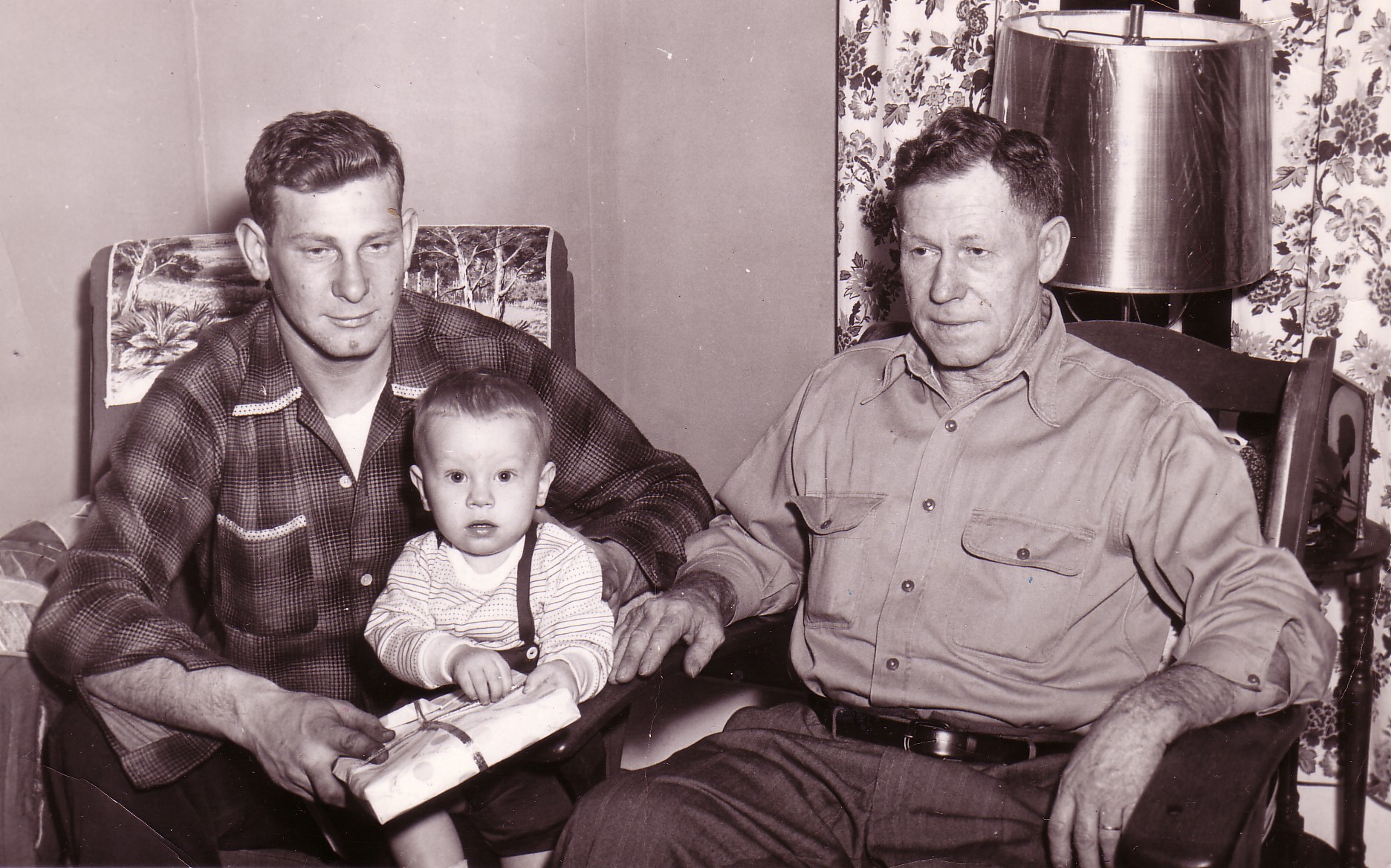 My Dad, big brother, and Grampa in 1955
Wesley Raymond & John Wesley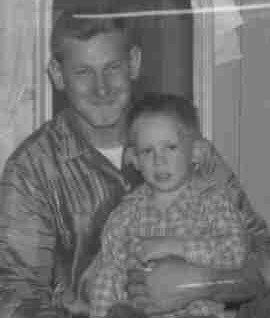 Me & Dad 1959
In Memorandum
~
My Mother, Shirley Mae (O'Connell) Linderman,
aged 73, passed away in Maine over the Thanksgiving weekend of 2007.
My condolences go out to her husband, Les Linderman,
and to all those who remember her with fondness.
Rest in Peace, Mom.

Shirley Mae Linderman
Shirley Mae (O' Connell) Linderman, 73, of Saco, Passed away on Saturday Nov. 24, 2007 at her residence on Portland road. Shirley was born on May 28, 1934 in Springfield, Mass. a daughter of John F. and Muriel (Young) O'Connell. She graduated from Cathedral High School.
She married Wesley Raymond Gordon in 1953 and moved to Kennebunk in 1955, where she was employed in the Kesslen shoe mill, and later elected as the town clerk. She is predeceased by a son Thomas Logan Gordon. She is survived by her third husband Leslie O. Linderman of Saco; her son John W. Gordon and his wife Nancy, and her three grandchildren, William Wesley, Katharine Renee, and Michael Logan. Also two sisters, Elizabeth Yacovone and her husband Dino of Springfield, Mass. and Frances O'Connell and her husband Edward St.John of Sturbridge, Mass.; three nieces, Valerie Langsland, Kathleen Serra, and Carolyn Edwards all of Massachusetts.
Shirley is also survived by her granddaughter Kimberly Snyder and her husband Jason and their son Bryce of Yarmouth who have cared for her over the past few years and also by several great nieces and nephews.
-----
Les Linderman has passed away. We knew him to be a good man. Our condolences go out to his family and friends.