Home
2011 Gordon Reunion in Exeter NH!
Gordon Obits
Gettysburg
Maine Highland Games - with The House Of Gordon!!
CONTACT GORDONS OF MAINE
Gordon Hill Cemetery, Exeter NH (Gordon, Graves, Sanborn, Barstow, Bartlett, Magoun, and Perkins)
Nathaniel Gordon, (not related to us) Maine native, from Portland - hung in 1862 as a slave trader.
2007 Exeter NH Gordon Reunion
Gordon News Archive
The Gordon Family Photo Album
Exeter Cemetery and the Winter Street Burial Ground in Exeter
The Gordon family cemetery on Peach Orchard Road (aka "Poor Farm" or "Gordon Road") in Lyman, Maine.
Kennebunk, Kennebunkport, and Lyman Maine
Gordon Genealogy
The Kirk of St. Nicholas, Aberdeen Scotland - where Alexander was christened 400 years ago.
G.W. Emmons's Medal of Honor
Nathaniel Gordon (#314) and his home in Exeter.
The Old Gordon Road Cemetery, Brentwood NH
New Hampton, New Hampshire
The Gordons of Central Maine
Salem (and some Exeter) New Hampshire Stones.
Ladd-Gordon Cemetery, Epping NH
Massachusetts Stones.
Laurel Hill Cemetery, Saco, Maine.
The Gordons Of Fayette, Maine
Gordon Cemetery, Searsport, Maine
Genealogical links and contacts page.
Gordon Family Genealogy Library
The Gordons of Suncook (Head's Cemetery, Hooksett, New Hampshire)
"Stranger," the Confederate grave in a small Maine town.
Glenn Raymond Gordon, killed in Vietnam
More early and interesting gravestones
Bradford Burial Ground, Bradford, MA

Content provided by Jane Gordon.
Jane's lineage from old Alex:
Alexander (1), Thomas (6), Benjamin (20), Joseph (56), Joseph (161), George Washington (363), George Everett (633), George Everett (833), and George Everett (991).
Jane and her sister tend the family gravestones at
Head Cemetery.
The George Everett Gordon homestead.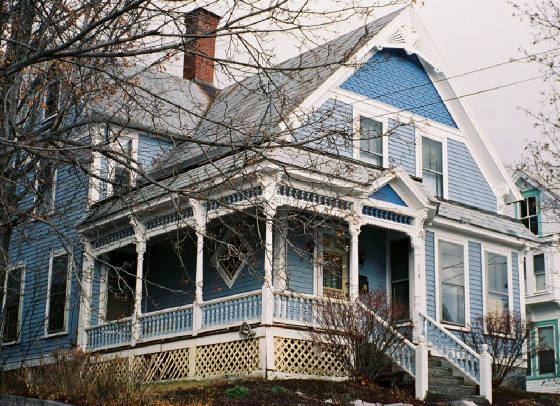 This Main St, Suncook home is no longer in the family.

George Everett Gordon III (#991)


b 25 Jan 1928, d 18 Nov 1990

==================

Capt. George Washington Gordon (#363)


Co. I, 2nd Reg. N.H. Volunteers

George E. Gordon Jr (#883 son of # 633)


and his wife, Grace Milton Potter

Angie Mae, daughter of G.E. Gordon (#663)


Wife of George Arron Malonzo

Lillian, granddaughter of G.E.Gordon (#633)


Lillian Malonzo was the wife of Carl Stahleker, Jr.

Charles Hildreth (#834) & Charles Fowler (#992)


Charles Hildreth is the son of C.E. Gordon (#633)

Joseph Quincy Gordon (#161)


and his wife, Lydia Fowler Hayes

The back of Mary (Gordon) Bartlett's stone


Mary's the daughter of J.Q. Gordon (#161)

The front of Mary's beautiful, yet sad, stone.



Emma F. Moulton, daughter of J.Q.Gordon (#161)


Born 28 July 1838, died 1866.

*****

*****

******
******